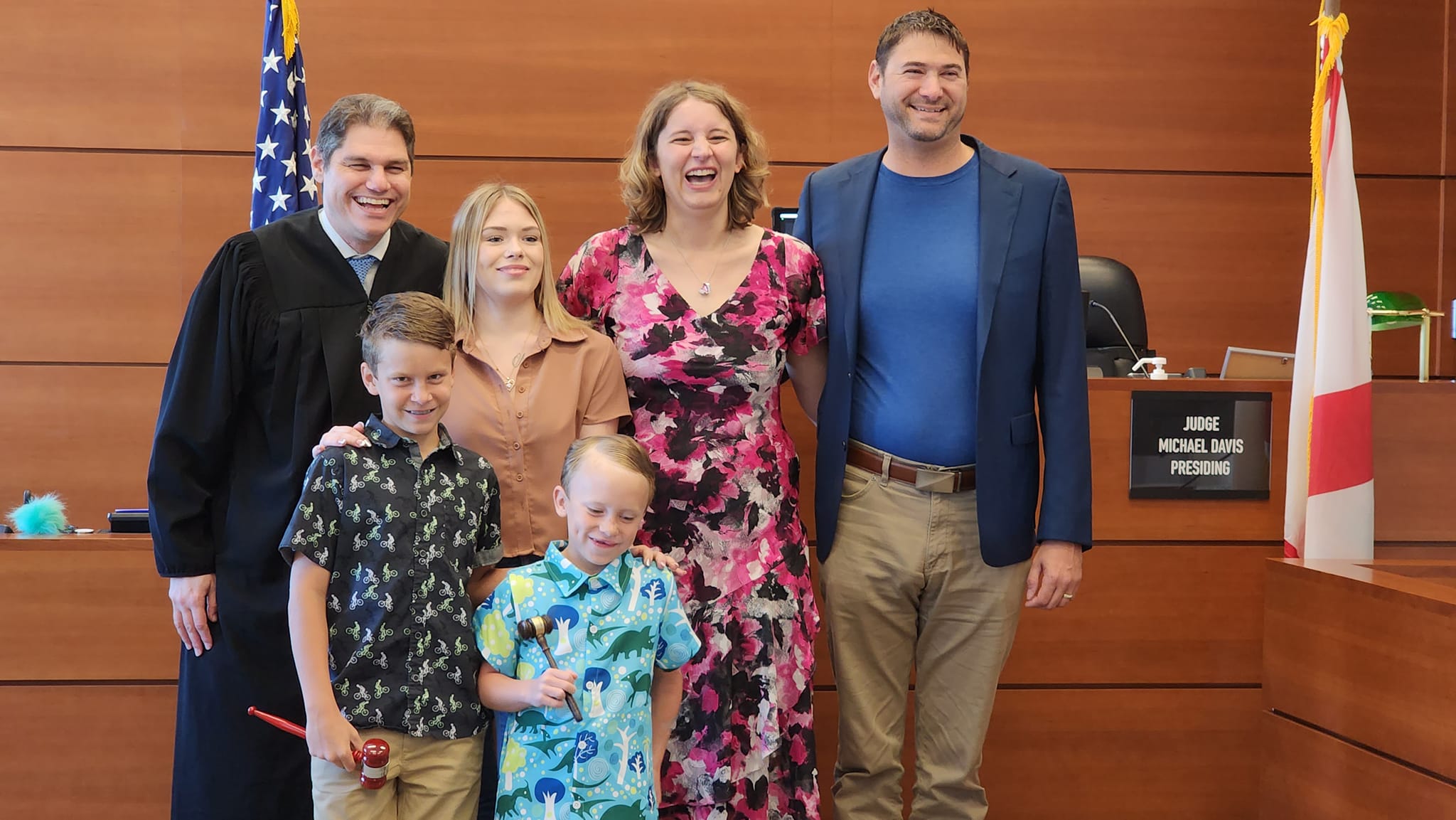 Pictured: Dr. Mary Kinirons and her husband William Kinirons on their adoption day when they finalized the adoption of a sibling group of three from foster care.
Meet Our Executive Director
Dr. Mary Kinirons comes to Heart Gallery with close to 10 years of professional nonprofit experience. She most recently served as Executive Director at South Palm Beach County Bar Association. Prior to that she was Associate Executive Director at Victory Living Programs and Director of Events and Community Engagement at Broward House Inc.
Dr. Mary Kinirons has been engrossed in the adoption/foster care system in Florida ever since she started her own adoption journey with her husband Bill in 2014. It was an easy decision to make since her husband was adopted as an infant. As a couple, they took the leap to become a certified adoptive home in 2021 and Dr. Mary immedially began their search by visiting the Heart Gallery websites throughout the state on a weekly basis. After months of searching and inquiries, she found their now children. Dr. Mary was immediately taken by their profile with the Heart Gallery of Tampa. However, it was the Forever Family video that sealed the deal for her husband.

In May of 2022 that she and her husband were matched with this beautiful sibling group of three, the same month she accepted the Executive Director role for the Heart Gallery of Broward. Their adoption was finally complete in March of 2023. Their oldest daughter had already turned 18 by the time the match was formalized, so they had both an adult adoption and traditional adoption which was exceptionally special for the Judge and courts. 
Kinirons holds a doctorate in organizational leadership from Nova Southeastern University and a masters in nonprofit management with a certificate in fundraising from the University of Central Florida.